Established in 1989, Adaseal International has been successfully recognized for its achievement of the highest quality standards.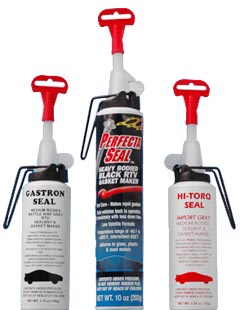 Pursuing its dedication to full service and superior sealant products, Adaseal serves the U.S. and the entire international market.
We are one of America's foremost suppliers of 100% Silicone RTV sealants and adhesives. Our customers demand the highest quality silicone sealants, and Adaseal delivers them.
Our superior sealants include one component Dow Corning/Xiameter Silicone Sealants and Siliconized Acrylic Latex. Adaseal products are supplied in versatile packaging configurations for a wide range of industrial, automotive, construction and RV customers, distributors, and retailers. Whether you require our high recognition Adaseal silicone products or your own custom packaged solution, please call Adaseal International, Inc., the sealant and adhesive specialists.